Introduction:
Chiller Truck rental are essentially insulation trucks with a refrigeration component attached. This means it keeps heat out affectionately.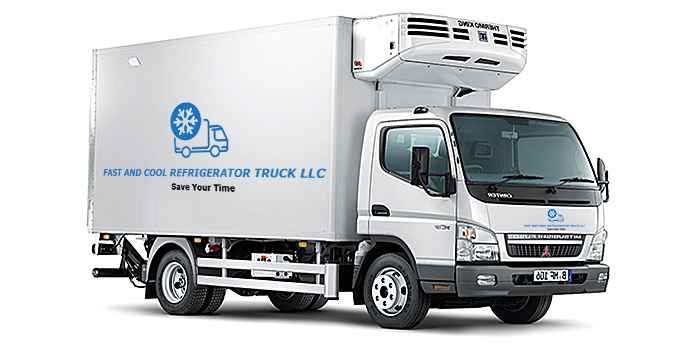 Our Company:
Our company "FREEZE CHILL" provides the service of chiller truck. Through chiller truck, we provide the service of chilling, freezing, or split temperature transport to ensure perishable goods stay fresh at the time of delivery. The best chiller, freezer, refrigerated van company is in Dubai.
Our services:
We provide the service of chiller and freezer truck service, chiller and freezer van services. We prefer the delivery in time. Fresh vegetable and fruits delivery always in 24 hours. We have the chiller truck with best cooling system. We also deliver ice cream and desserts delivery with safety. Meat and Sea food delivery, dry fruit and Catering eggs and dairy, etc. We also deliver medicine and chemicals with caution.
Freez Chilling:
Freez chilling involves freezing and frozen storage followed by thowing the storage.
Freezing and Chilling:
In the food industry freezing usually refers to cooling of a food product from its manufacturing temperature.
How Chiller Truck Looks? Chiller truck is used as a direct system with a compressor bolted directly to the side of the vehicle engines to power the unit while delivering goods.

Inventor of Chiller Truck rental :
Chiller Trucks rental can be converted from regular trucks
Temperature range:
Temperature ranges from zero degrees to eight degree and sometimes at around – 18 degrees celsius.
Free Chill is equipped with an electronic control system to regulate temperature. The mechanism used air from outside and forces it through the compressed gas.
It is equipped with an electronic control system to regulate temperature.
Uses:
There are many uses of the chill truck not just transporting food. Temperature-controlled transport is also protected fine art and technique that requires a stable climate to preserve them.
Personal care products perfume and cosmetics can be damaged by extreme climates and temperatures.
Cooling range:
Chiller truck is equipped with a refrigeration unit and this cooling system allows the selection of temperature between 12 degree Celsius and – 20 degree Celsius inclusive.
How Chiller Truck Works:
Chiller truck works in the same way that household refrigerators do. They use an insulated air-light compartment to absorb heat outside the component to ensure the inside content stays cool.
The mechanism uses air from outside and forces is it through the compressed gas.
Railway Good Wagon:
A chiller truck is a railway Wagon with cooling equipment. Today they are designed by the International Union of Railways.