Need to rent a chiller van truck?
Need to rent a chiller van truck for the use, but could not find in best and affordable prices? Well here is our company to provide our customers the best service of chiller van truck. Our company also includes dealing with an organizations of fridges, coolers, chiller vehicles and cold stores. Because of this, sometimes even expand the life expectation of 'cool payload'. Also incorporate things like roses and flower bundles, fish and frozen food, just as disease fighters or medicines.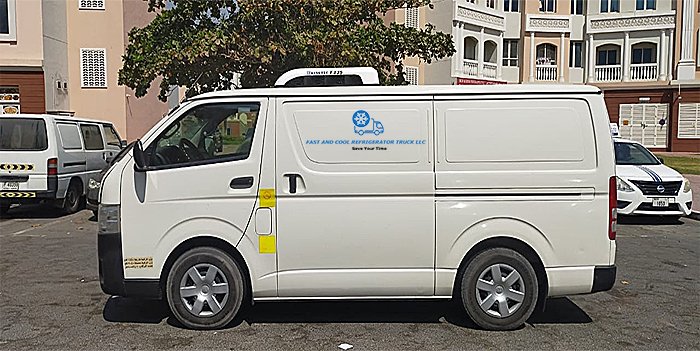 Our company
We work Fast and Cool Refrigerator Truck LLC as quick delivery service. In reality about Fast and Cool Refrigerated Services in Dubai ordinarily travel in entire Dubai and all UAE. As much as, about Fast and Cool Refrigerated Services in Dubai an achieve and trust in van and trucking organizations. Besides, we have given our chiller and refrigerator trucking administrations to numerous unwavering clients. Although, the company Fast and Cool Refrigerator Truck LLC has Chiller and Refrigerator vans has been working for about 1 year in UAE market. In all delivery services of Dubai we have
Fast service with affordable price
Get the service of fast and secure service of chiller vans truck within affordable prices. Our team of professional workers are always there for our clients. Call us now and they will be at your doorstep to provide you the best service.

Chiller van truck service
Chiller van Rental is a important item for our clients. One that we put a lot of thought into giving. Also many formal recruit organizations keep a few ex rent refrigerated units. For day by day chiller vans truck rental. As well as Chiller van Rental, we would see it this method doesn't give clients. The degree of reliability and consistency needs honest work. Our Vehicles are also getting ready for burdens.